SWEET THING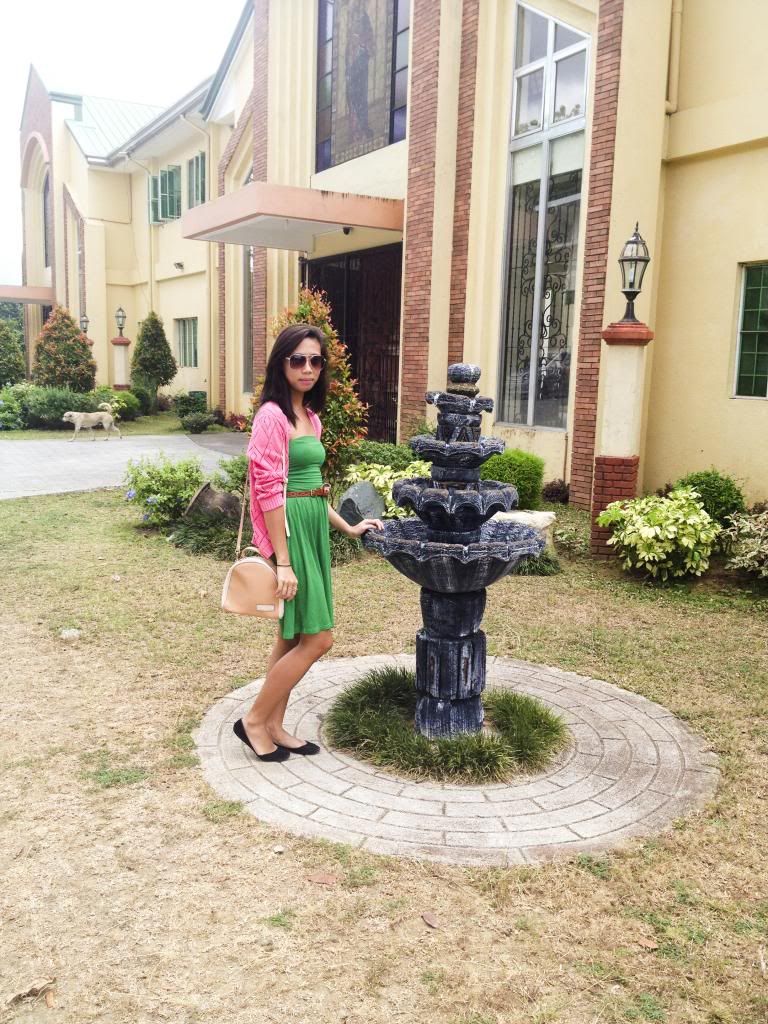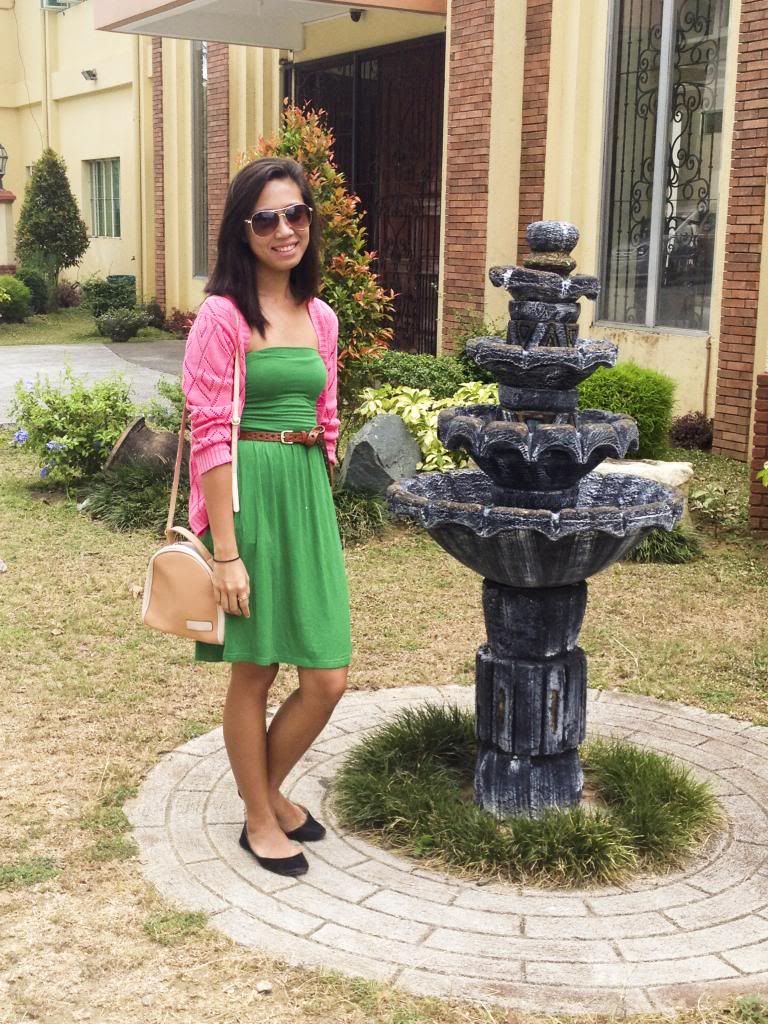 Dress Tomato (old) | Sunnies Forever21 | Flats Cotton On| Sling Bag Landmark |
Sorry guys! I've been MIA for almost a week now. I recently had a job later last week and my mind and body is seriously focused on the training. We dont have day off as of the moment as other trainees and I need to go on board immediately. It has been crazy fun!! I would tell you all about it on my future posts! Im so thankful and I feel blessed to be a part of this awesome company!
Anyhoo, let's talk about my outfit on the second day of Visita Iglesia and I am in dire need to wear breathable clothes. Since I cant wear shorts or short skirts, I think this was the safe outfit. Of course, This is actually a tube dress and I dont want to look like Im going into the beach or party or what, so I covered it up with this pink sweater. It's too plain so I put on a brown belt and there I am good to go.
I've just realized that the colors of my outfit (pink and green) when combined results into having a light brown color! hahaha so much for color combination eh?
Photo was taken at Missionary Catechists of the Sacred Heart.
Hope you guys have a great day!
xoxo
M