PRETTY RECKLESS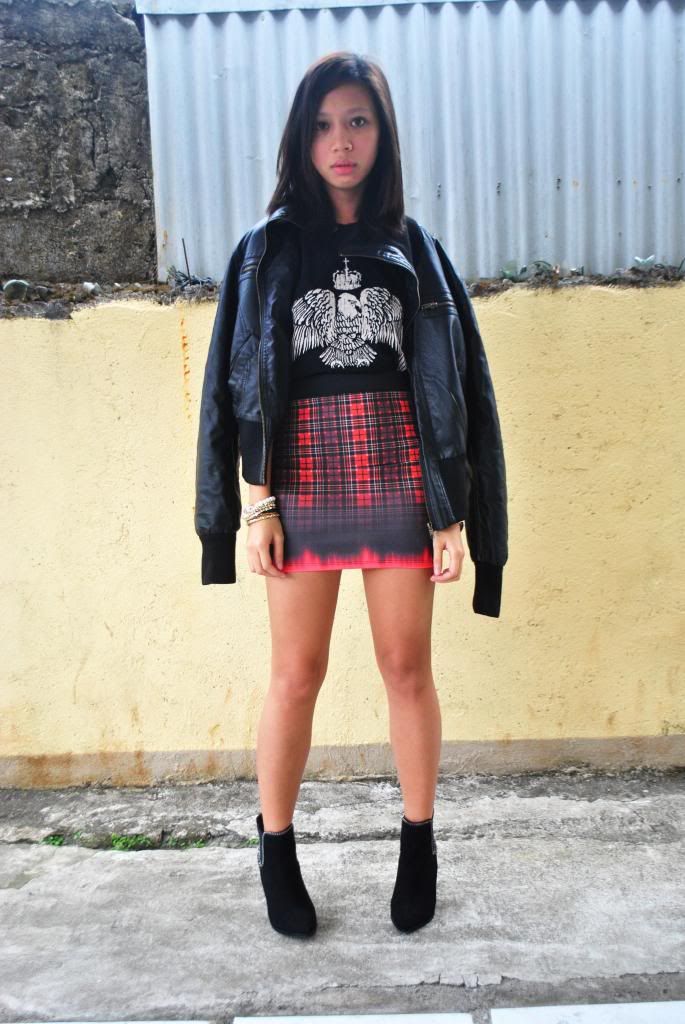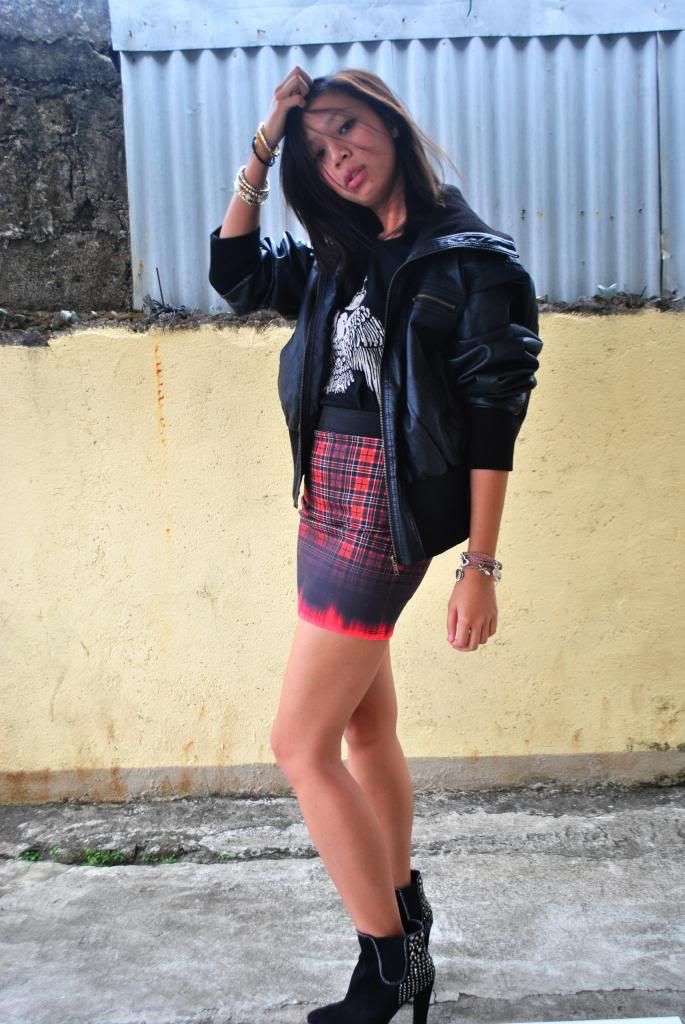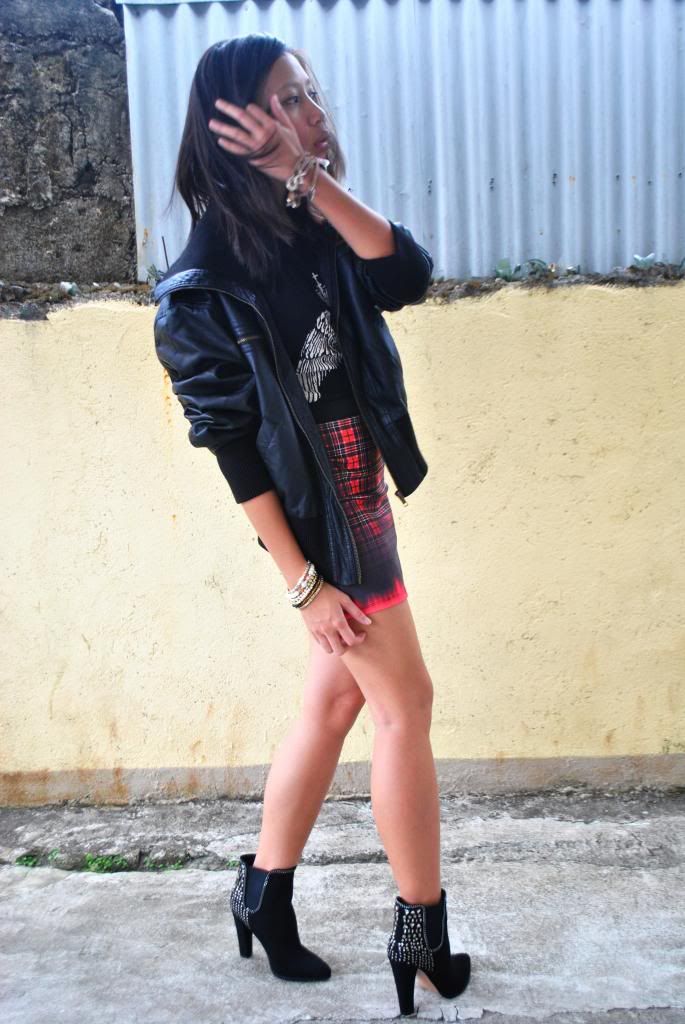 Top Forever21| Skirt Terranova| Boots Stradivarius| Accessories Japan Home Centre|
This style is inspired by rock bands with girl vocalists. Sleeveless top and short skirt combo together with leather jacket and studded boots plus black eyeliners and lashes to finish the look. Now, where's my microphone and my band mates?. Let's bring the house down!
1,2,3!
Everybody sing! 
Whoa, whatever makes you break
But, I got him where I want him now.
Whoa, it was never my intention to brag
To steal it all away from you now.
But God does it feel so good,
Cause I got him where I want him now.
And if you could then you know you would.
Cause God it just feels so…
It just feels so good.!!!
P.S. I was once a vocalist from the band called "The Probationaries" lol
What do guys think of my look? share your thoughts!
xoxo