MAGIC 3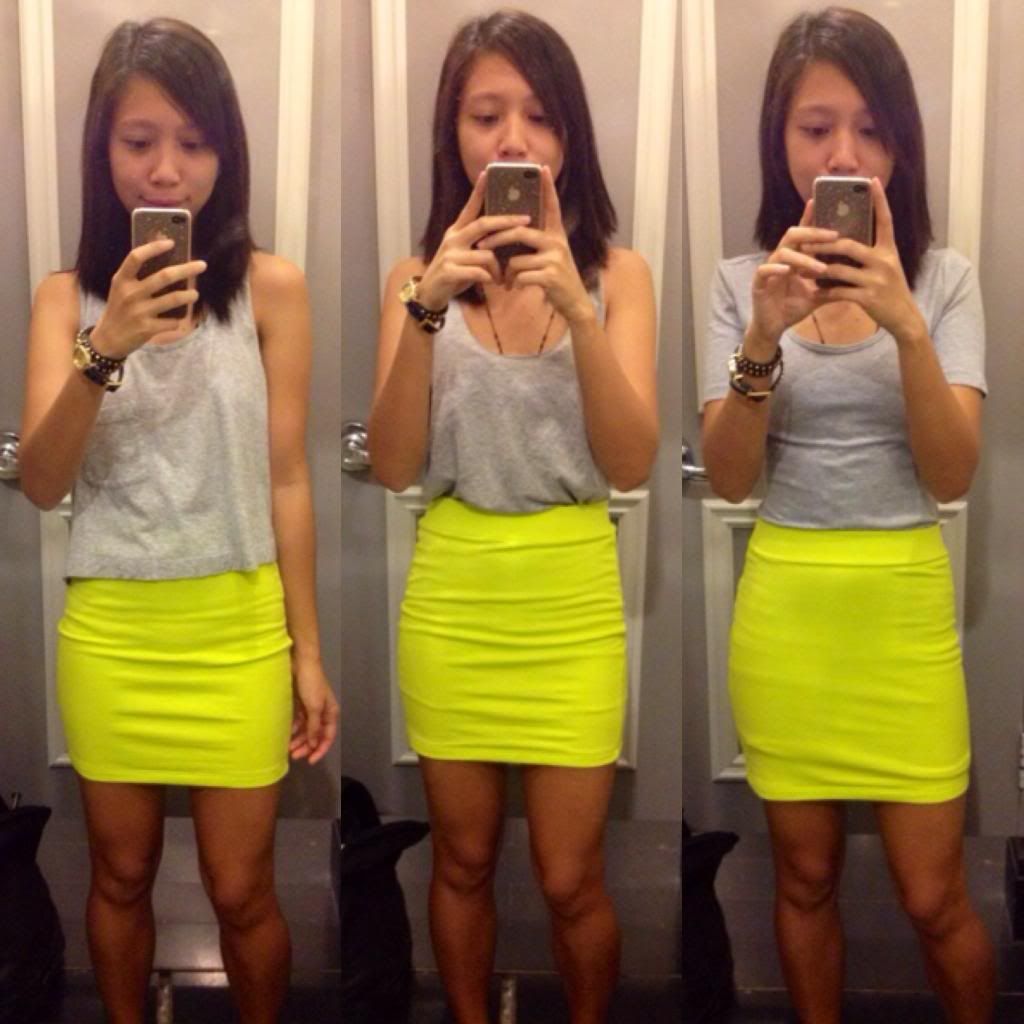 My take on this
One skirt, 3 looks
You don't have to have loooots of clothes to be labeled as a style maven or a fashionista. Yes, we all know and should know that. What matters the most is that having individual pieces of clothing that you can style and match with at least 3 different ones in your closet. That's where your creativity comes in. I am an avid fan of the fashion and style website whowhatwear. It's my go-to and everyday source of inspiration. It has become my style bible. That's where I got that rule. If you think you cannot pair it with at least 3 then you should not opt to buy it. And I agree with it. dont you think?.
Two weeks ago, I decided to window-shop at Forever 21 Makati after my session on my gym. I was struck by this neon-colored tight skirt which has a very affordable price (355 pesos- great find right?). I immediately remembered the rule and challenged myself. haha I try to find a color that would go perfect with it and I ended up choosing a neutral color, gray. I was so hooked up with the color combination that I find myself trying to look for the same color but with different style/structure. Here are the individual shots: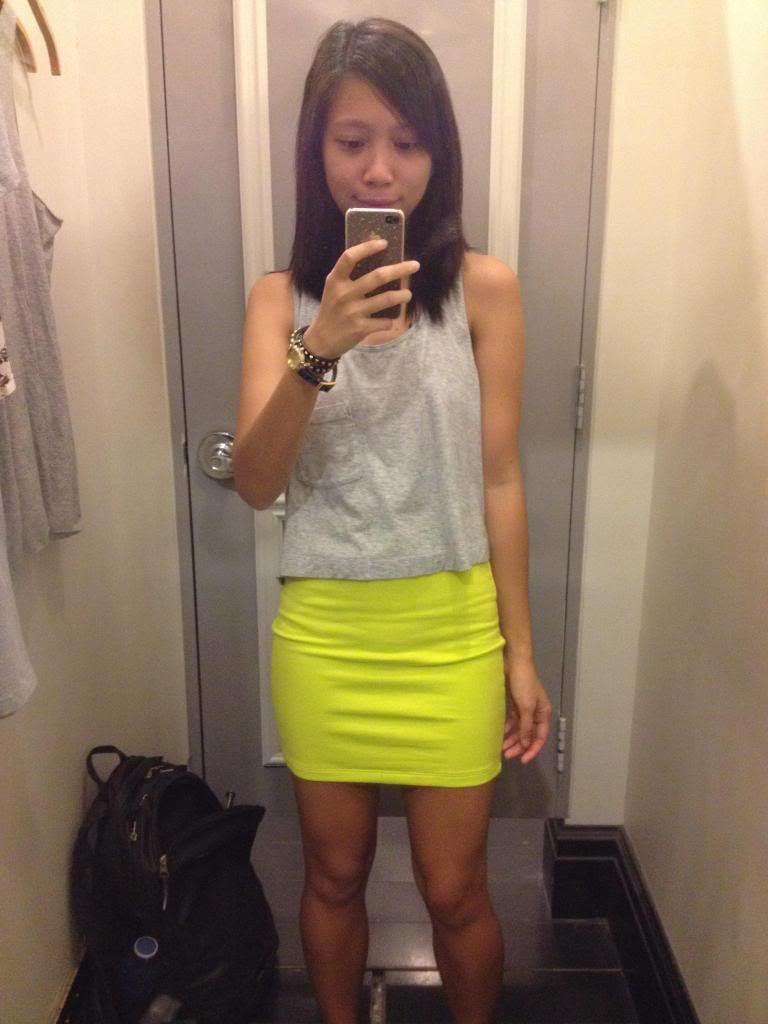 This top is a win!. it costs only 295 Pesos. I would pair it with black boots and a tassel bag. I wanted to achieve hippie look. so there.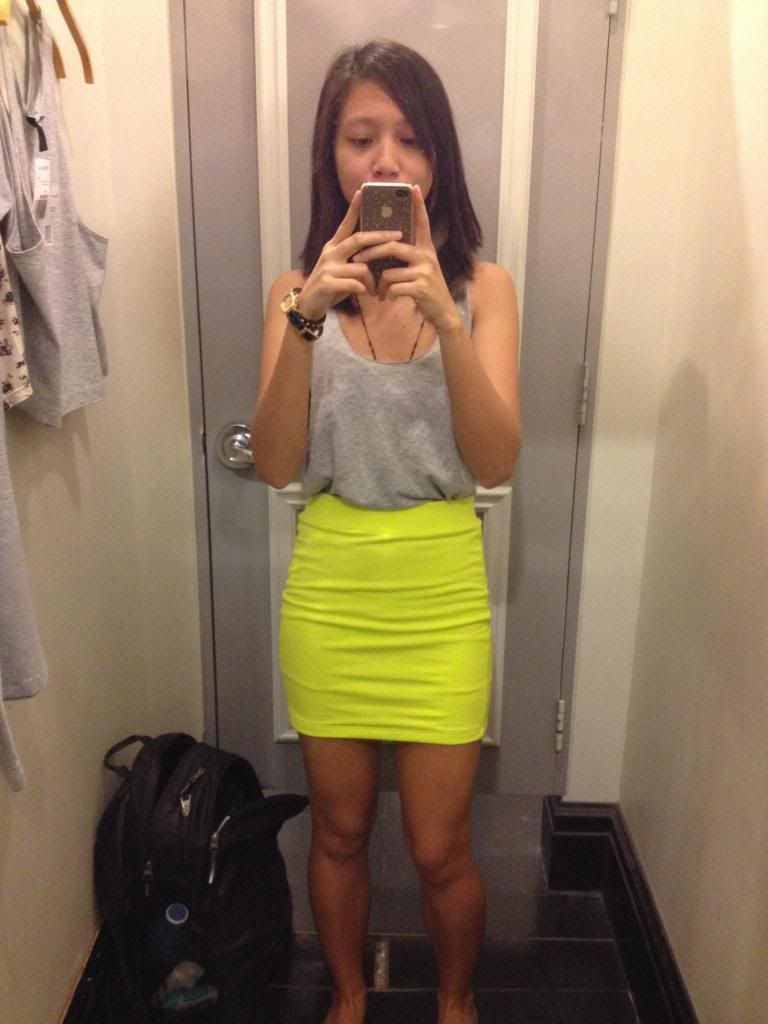 This top is more longer than the first one so I tried to tuck it in. If I am going to style this I would have to pair it up with a wedge or mules and a long necklace chain. Price of top is 195 Pesos only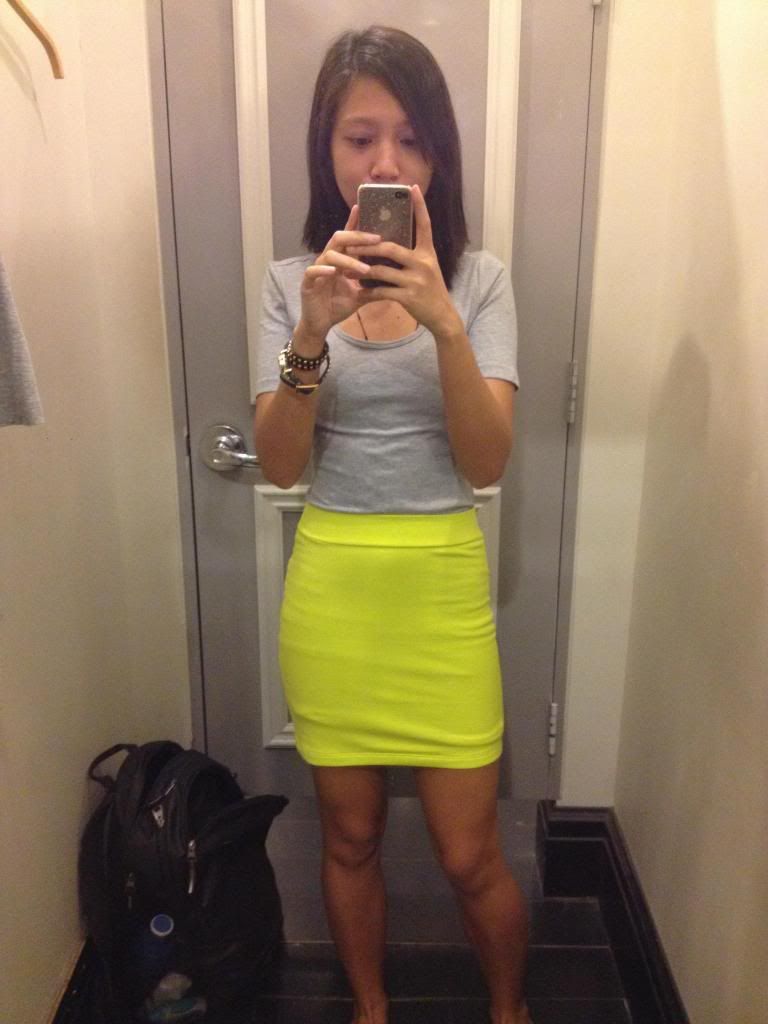 This is actually a dress. very tight fitting dress which is very affordable at 355 pesos. I would love to match this with an ankle strap heels or flats and a top handle bag.
All in all If you buy these 4, it would cost you only 1,200 Pesos. Yes, I am an advocate of frugal shopping! haha I mean you can always look good no matter what the price is. 
what do you guys think?
share your thoughts