LOLITA BY SUNNIES AND STYLE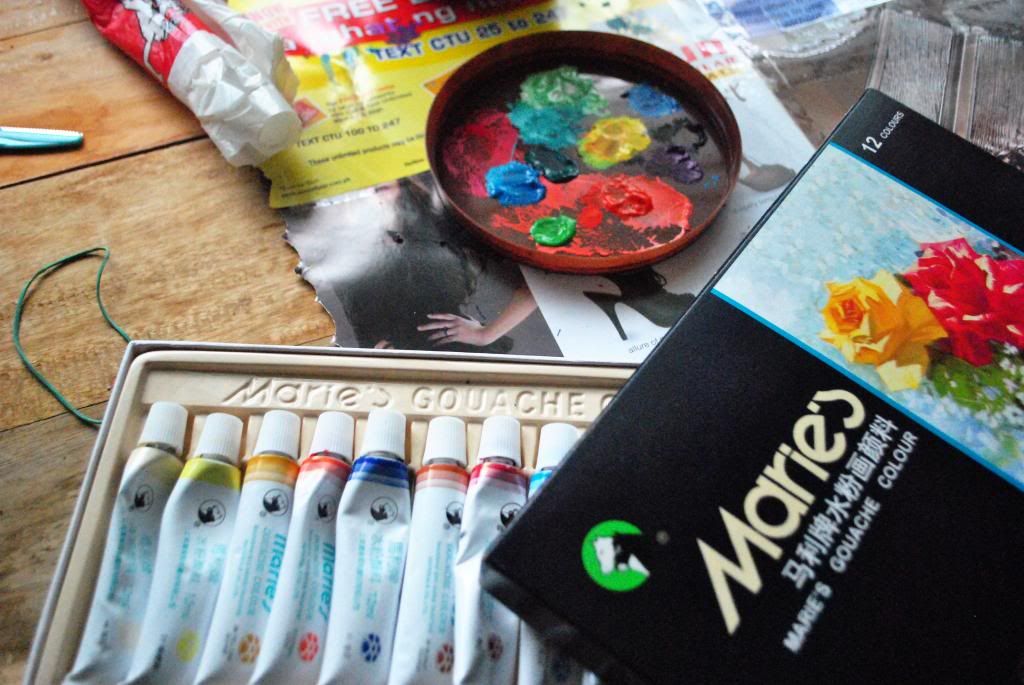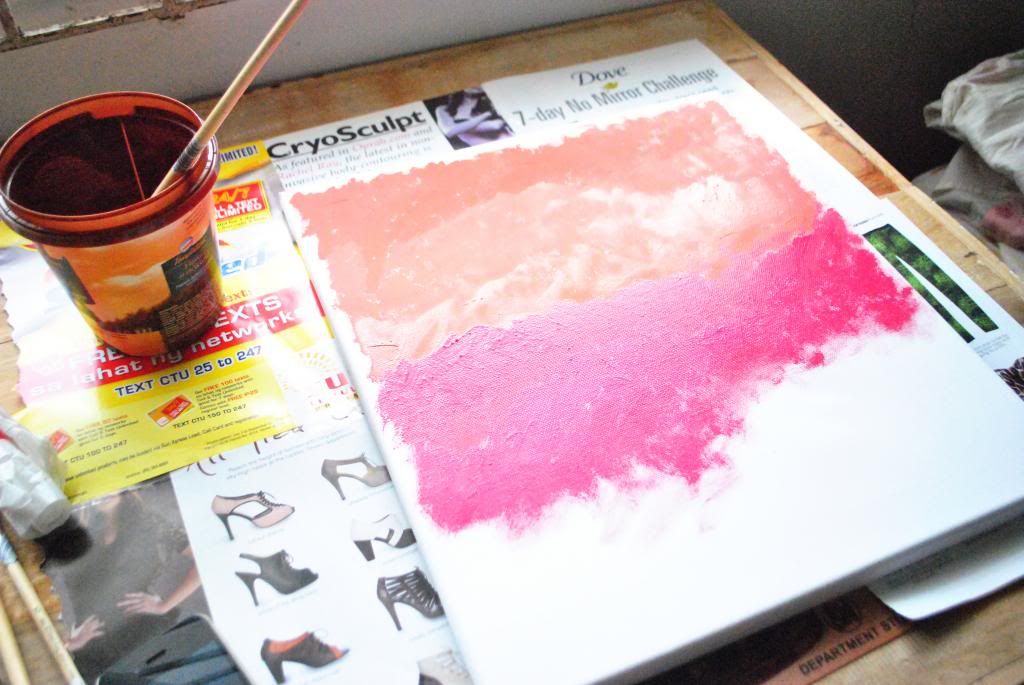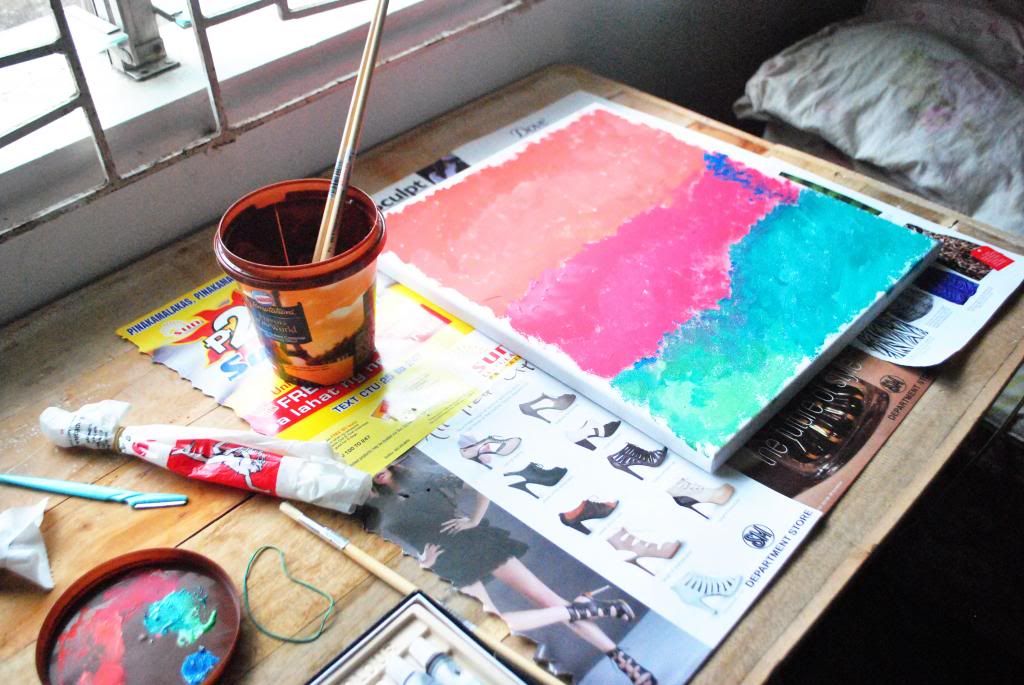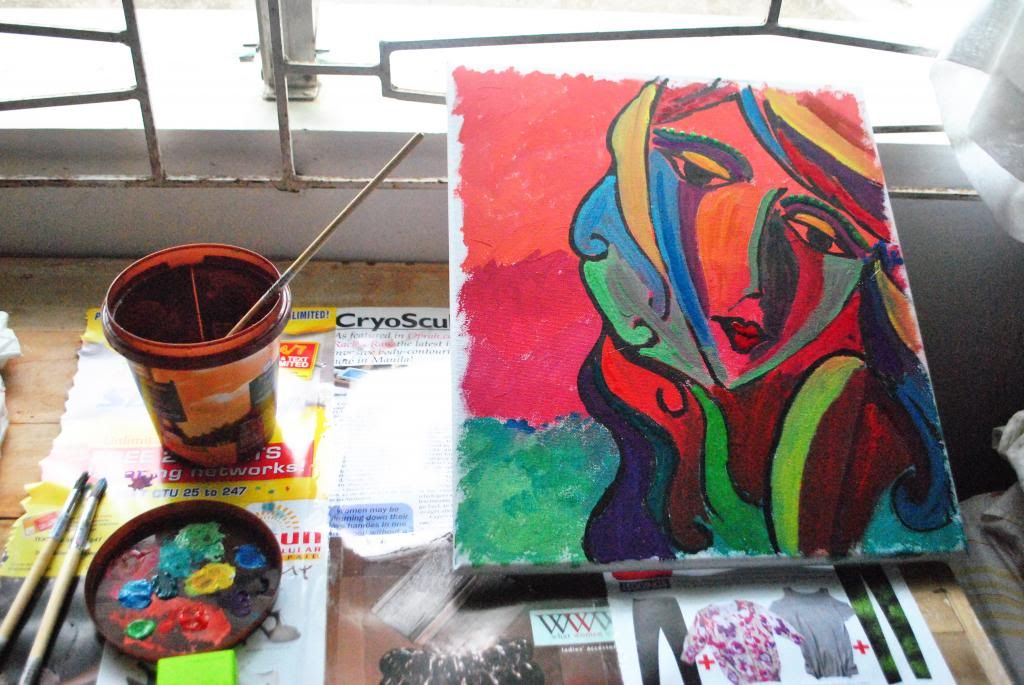 Lolita in acrylic paint 
I am in to arts, drawing and painting and the like (runs in the family) but I never had the time to really focus and invest time and effort for the past years (contradicting eh?). If I haven't taken up pre-medical course, I would've gone to Fine Arts school or something like that. Now after graduating few years ago, I realized that I should've gone a different path, BUT hey, Im still happy with my decision in pursuing MICROBIOLOGY and I love that course/science. Now is the only time that I feel the need and want to immerse myself into arts and everything about it. Im lucky enough to have a little brother who took up an advertising study who helps me with the know-how and basics. I have created at least 3 paintings now and 2 of them have been given as gifts, but this one, I intended to keep.
I like to paint in abstract, not much into realistic ones. So this is what my final piece looked liked; a girl with full of different colors and I dont know somehow the look in her eyes seems sad. I'd like to name this one, Lolita
I know, I'm not good unlike the rest of those out there, but hey Im happy with my progress and Im in the process of learning step by step, one at a time. (dont judge)  Good luck to me and my new found hobby!
Have a happy Sunday loves!