BRIGHT AND BOLD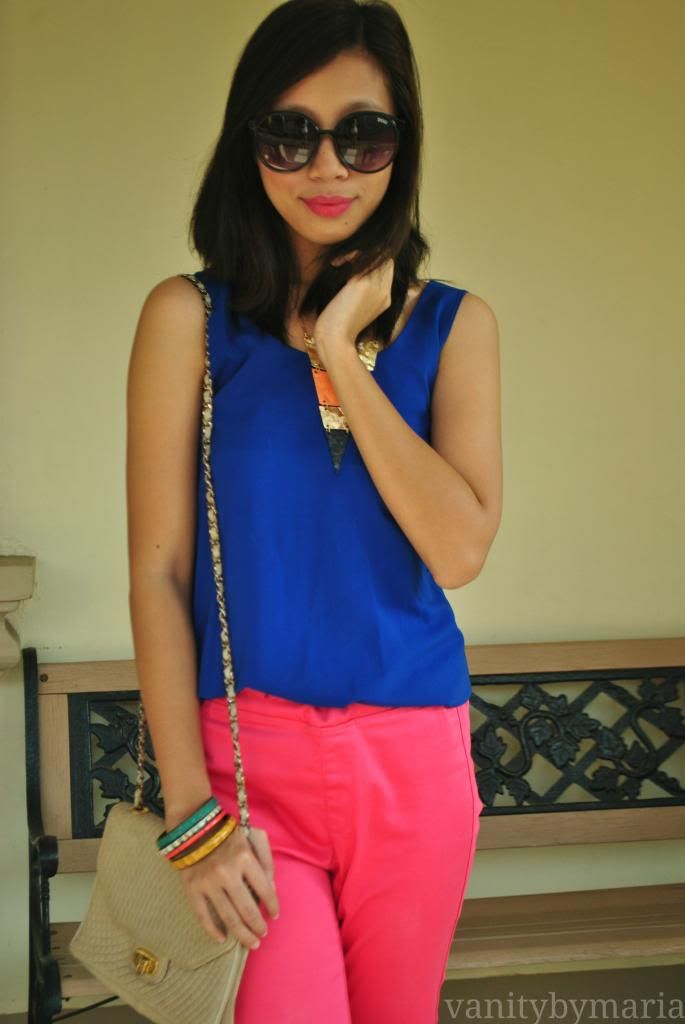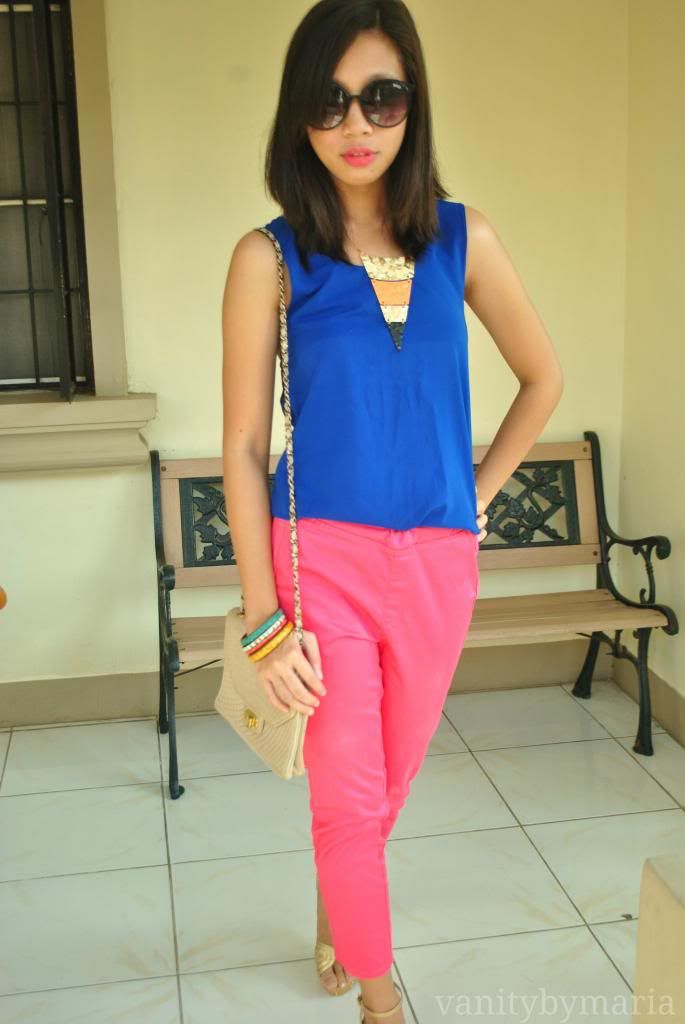 Top Redhead (available at SM Department Stores) | Pink Cropped pants Uniqlo | Vintage Bag and Accessories | Gold wedges Toinic BagsShoes | Sunglasses StyleHaven
What if you have given a second chance or shot at something. Would you go for it even if you're already unsure that you might fail or would you just turn around and walk away?. (is that a lyrics from a song? haha)  I for myself, knowing what I usually do, I would do the latter. Call me pessimistic but yeah I am like that. Maybe this attitude came about after so many things that have happened throughout my life that it would be very easy for me to retreat and go the other way.
Last week, was a total devastation. I attended a training for some company that I applied. The trainer made us wait (she did not even train us, she's a horrible trainer) and did not let us proceed with the final interview and asked us to come back. We were 13. 10 girls pushed through but only 3 among them passed. We think that she did not save us from the bad-mood boss that day but she was saving herself for the outcome. I was a bit hesitant to come back 2 days after because I know I would only waste my time and pretty sure that we will never made it through.  But, trying to be positive about the whole situation, I convinced my co-trainees (we are 4) to come back and we did only to find out that she would turn us down. Again. ugh the nerve. 1/4 of us passed. We were so pissed off because not only did she wasted our time but she also picked that guy who doesnt even know how to skype (which is the core of the job description). really now?. oh well, you win some, you lose some.
Anyway, I tried to make a good out of it and realized a few. That sometimes, it would not hurt if you try again especially if you have been given the chance. You push and you do your best even though on the back of your mind, you will not succeed. You do everything and make the most out of it. The most important part is, you tried. and eventually you would not end up having regrets or what ifs. agree?
Okay, let's talk about my outfit for today. I did another thing that I haven't done before. COLOR BLOCKING! boy I never knew that this would be fun! haha  I love it and I would definitely try to buy more stuff with bright and bold colors that will instantly make a statement for itself of course, just be careful though when matching pieces. You dont want to be a little bit over the top right?