TRAVEL DIARY: BALER x CASITAS BED & BREAKFAST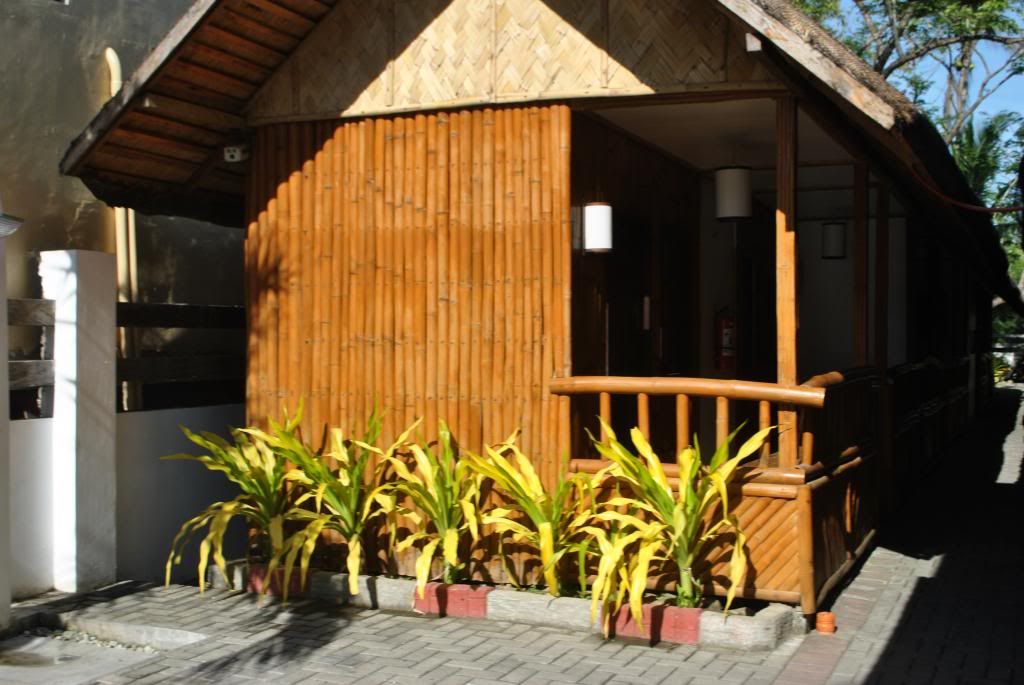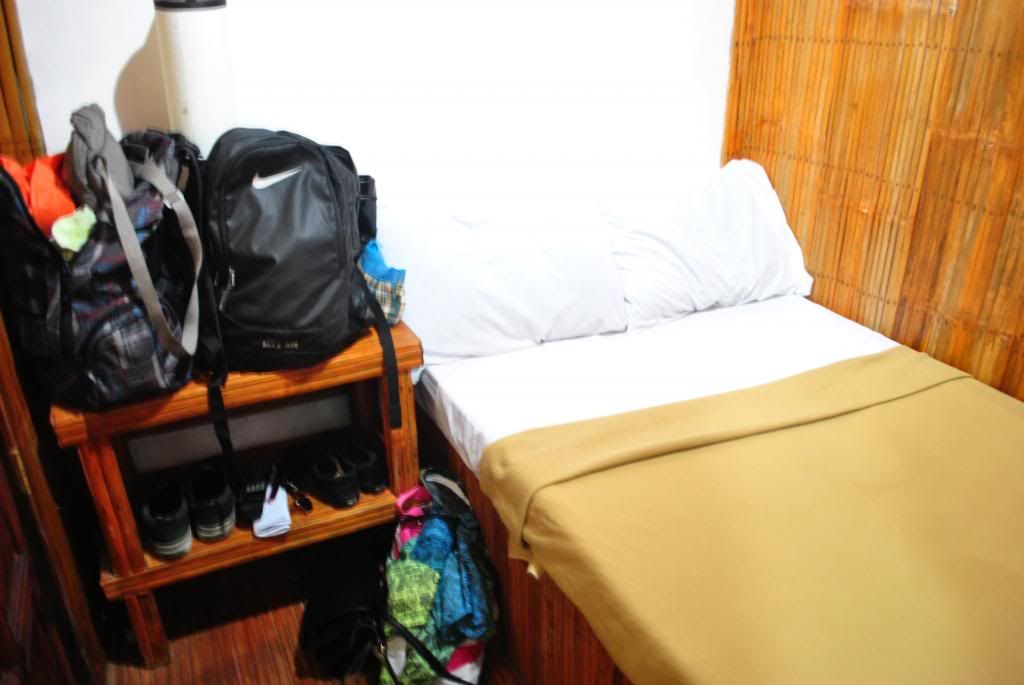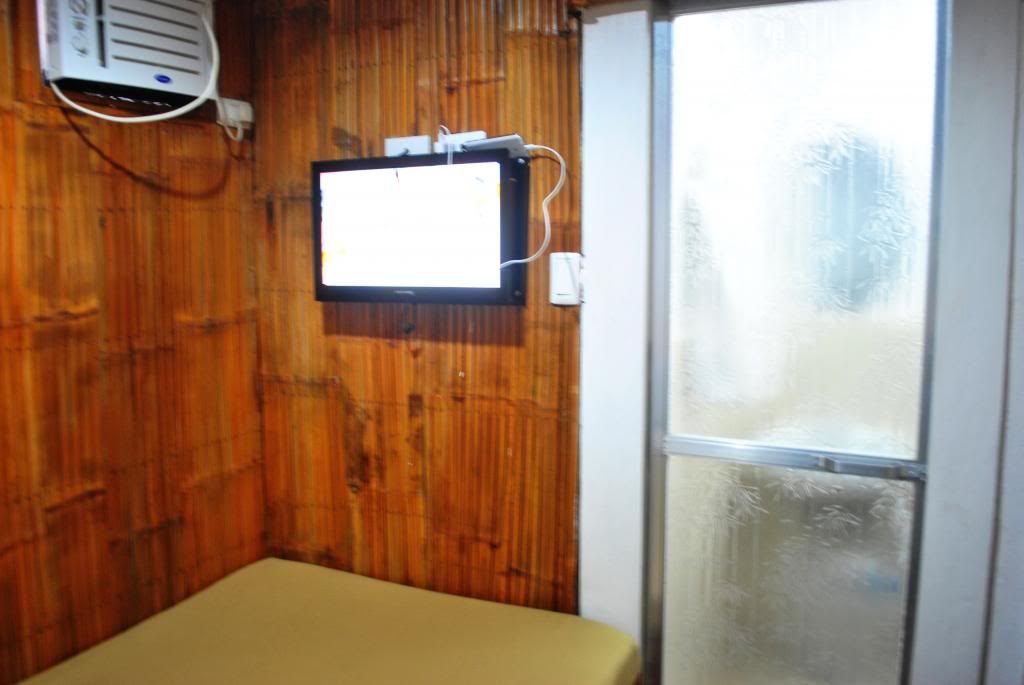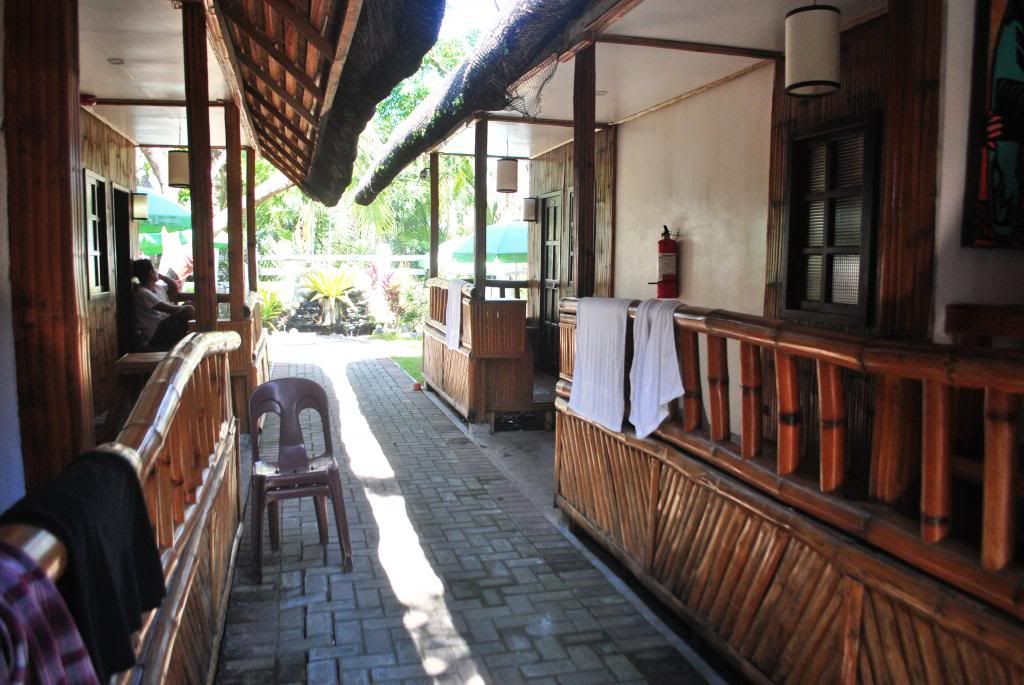 This is where we stayed during our Baler Trip last June 7-8, 2014. Casitas Bed and Breakfast, it's a 2-3 minutes away from all the hustles and bustles of the beach front scene and my friends and I loved it. Good thing I was able to make reservations one week before the said trip and I was struggling to find one as almost all the hotels are fully booked already.
Casitas is also owned by Bay's Inn. We had our complimentary breakfast there the next day. The place is just a straight pathway with nipa houses on each side. There's a little terrace and some rooms even have paintings as decorations. It was really nice actually and quiet and calm which is a plus points for me. They have rooms good for 2 person (P1,600 Air Conditioned plus TV) and another one good for at least 4 people (2,100 fan room); All have each shower and rest room plus if 500 Pesos for an extra person. The price is just right and affordable since we are on a tight budget.  We are in group of 5 so we split into two. The room is quite small and is good enough for at least 2, but 3 is also okay you just have to ask for extra mattress, because only two will fit into the bed. 
The staff are nice warm and welcoming which is a thumbs up. The place is also clean and there's a little garden at the back where you can hang out (We drink there on our last night; opted not to drink in a bar which can be quiet pricey and noisy(if course))
We are in for some relaxation and chill stay so over all the accommodation is very good.
I hope the rooms are a bit bigger and they will add hot water for the shower.
We will be staying here again for sure when we go back. 🙂
PS. Check in time is 2pm but we were able to check in early. Check out time is 12nn.
For more details, please contact:
09283222218 / 09089823509