7 ESSENTIAL ITEMS YOU NEED TO DRESS LIKE OLIVIA POPE
It is a given fact that even though Olivia Pope is a fictional character, her carefully though out outfits and brands she wear aren't. I remember the first time I watched Scandal, it is her coats that immediately caught my eyes and I was like "Oh my god, I love her outer wears!". Throughout 5 seasons and counting, aside from the amazing and heart stopping plot of the series, Pope's ensembles are also to watch out for and girl you can also figure out that most of her stuff aren't cheap (from Ferragamo, Armani, Max Mara, Christian Dior, Burberry Prorsum and her signature PRADA totes). Truly, OP is not just good in fixing things, she also knows how to look and dress stylishly making her one of the fashionable icons in Shonda Land. Yep, no doubt about it. (Thanks to the series' Costume Designer, Lyn Paolo)
Here are 6 essential items you need to have to pull the gladiator style
Olivia Pope's clothes rack
1. Oversized outerwear/trench coat
One of the key pieces in Olivia's style are oversized coats. I repeat oversized to finish off the whole ensemble.
2. Trousers 
Masculine meets feminine.
Neutral colored pants can be paired with anything, take a cue from OP's uniform, pastel and soft shades and hues.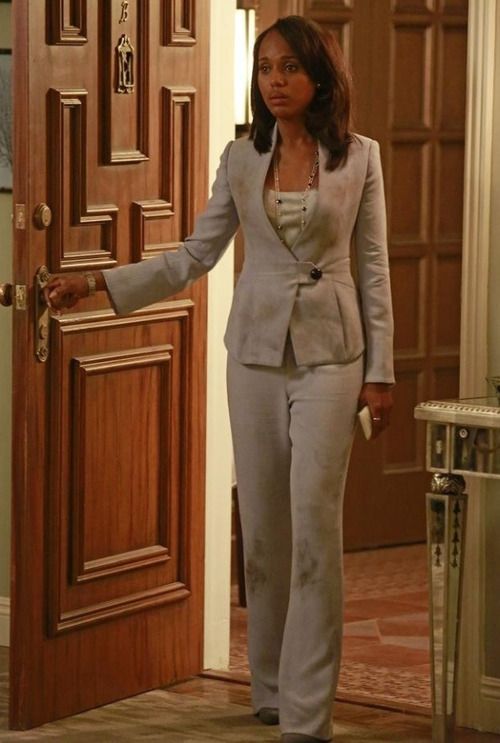 3. Armani Suit
Okay, let's settle for just a "suit"
4. Tote or Satchel bag
Hate to break it to ya,  but it must be Prada (the gladiator bag)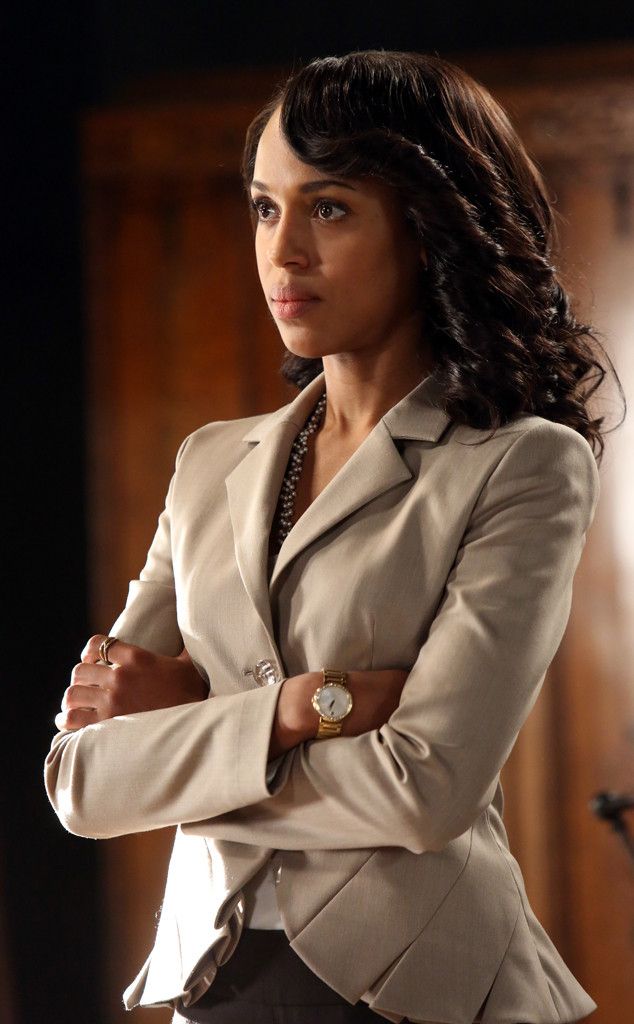 5. Blazer
May it be tweed, structured, assymetrical zipper in light and greys.
6. Elbow length gloves
So gladiator.
7. Sheat dress
Preferably in black and white.
photo source: eonline, washingtonian, stylishcurves, hello beautiful, fixation files, glamazonsblog, scandalmoments.tumblr