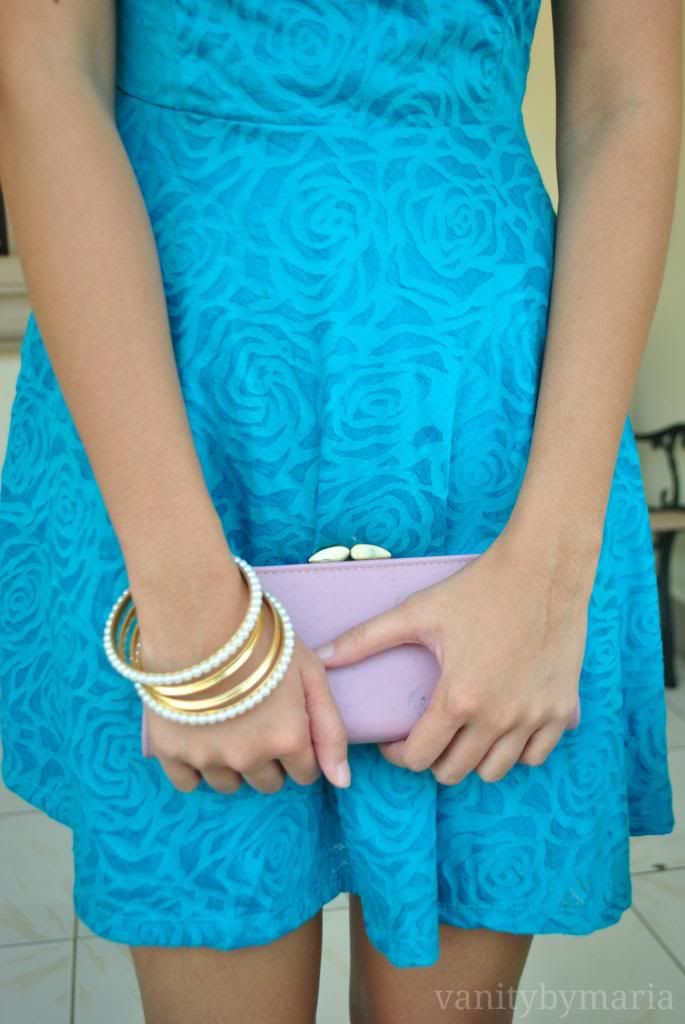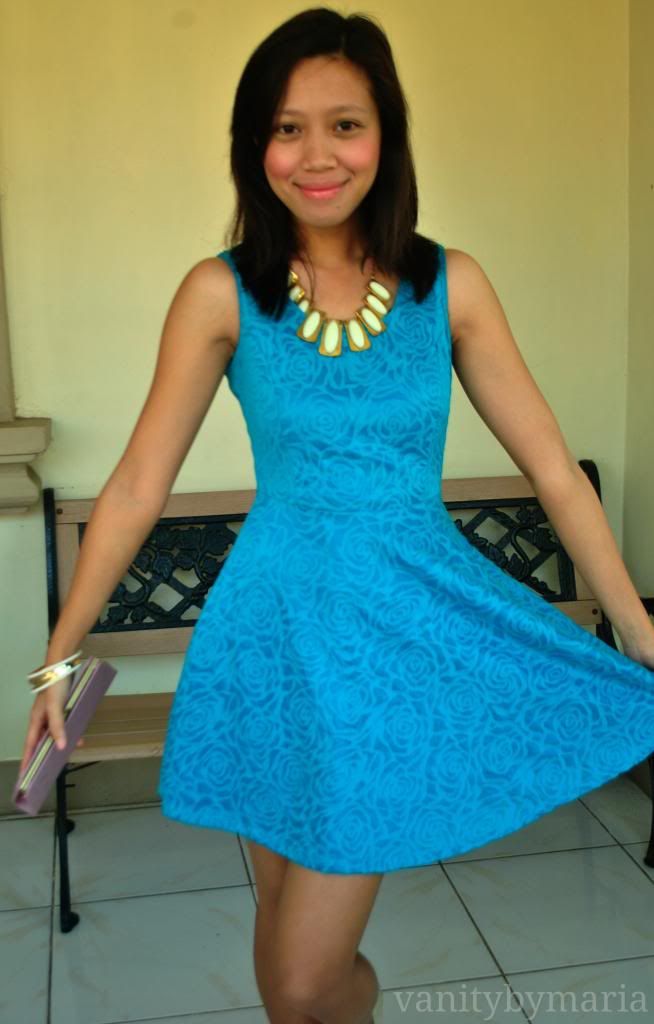 Turquoise Dress Betty and Pink clutch (available at SM Department Stores)/ Bangles Japan Home Centre/Gold pointed flats S&H/Gold and White necklace Robinsons Dept Store
I have worn this dress only once (my brother's graduation last year). I have totally forgotten about this dress and while rummaging through my closet, I saw it. Last year I bought a lot of dress at SM Department store. They have a wide variety of dresses to choose from and the price is less than 1,000 Pesos so, good buy isnt it?.
Anyway, back to this dress, I love the flower details kinda embossed into it. It's so feminine,sweet and classy so I chose to pair it with pink, white and gold. I put on a subtle make up and I love how it turned out.Im thinking of wearing this on a friend's wedding day or a garden party, something like that. I dont know what's more appropriate, hair all tied up or down?.  what do you think dolls?